Isn't it fun to just experiment!

Here I have taken my herbal tea bags and incorporated some lovely stamping, gesso and tea stain to create a one of a kind encaustic painting using an old photograph I found in a bric & brac shop. The tin was absolutely full of old photos and it intrigued me who these people were, so I wanted to capture their memory forever.

After painting the tea bags and embedding the photo into hot wax I added the lovely feathers I picked up at a local park. The wax just cooled beautifully which enabled me to add more texture with white wax to the two corners, bringing the photo to life.

After adding more texture, tea & coffee stain I sealed it with a further coat of wax to seal it all together. I loved doing this and hope you like it too. A wonderful gift as it will never loose its appeal and age and has been captured forever.

Create on a wood board and measures 6 x 6 inches.

I wonder who is lady was?

More picture views of the texture on this painting: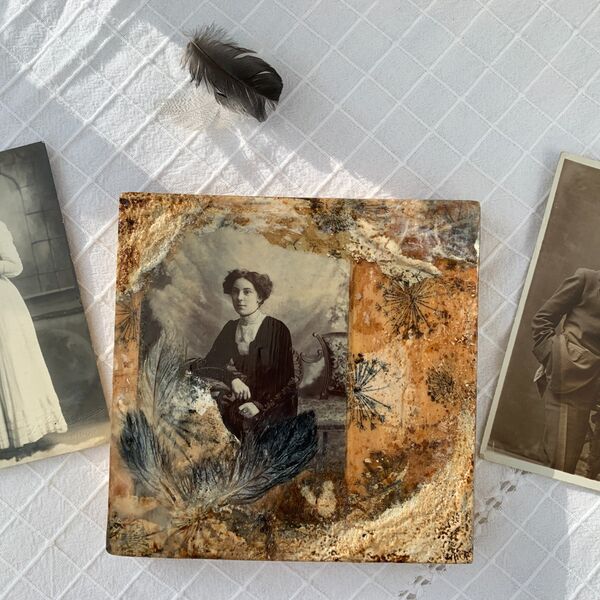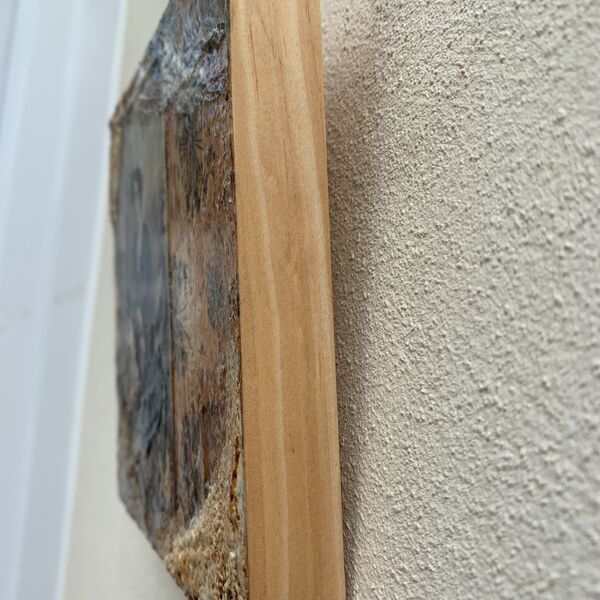 Postage and packaging is £3.50 in the UK and sent within 3 days.

For any international interest please contact me first to establish the additional costs before adding to the basket.

Thank you for looking, Paula.

Encaustic Wax Paintings For Sale