I was inspired to paint this watercolour after a visit to Gloucester Cathedral. Although I live quite near I don't very often visit. You get a sense of calm and goose bumps come over me everytime I walk in. This would make a lovely gift for someone who is sensitive towards our religious cathedral.

This window design is in the west wing and has been painted in watercolour and gouache paints on a recycled herbal tea bag and I then found the perfect 3D wooden arch shape frame to cover it.

I have then mounted it on some lovely white banana paper before placing on some tea stained original tea bag paper, which I glued to mount board. I loved the way the tea stains worked with this painting.The original tea bag label is attached to the back of the frame to add interest alongside the original tea inside a lovely little bottle.

A closer view after it was painted.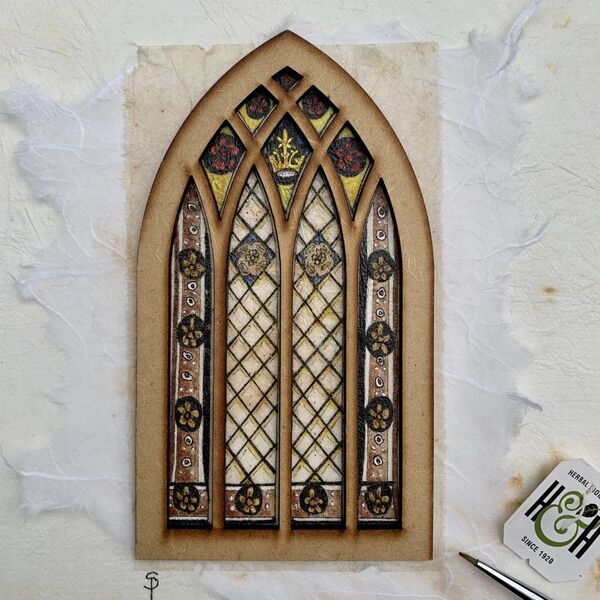 It is framed in a white 10 inch square box frame and sent within three days at £3.50. This frame can also be hung. Any international interest please contact me first for additional costs.

Thank you for looking, Paula.